Page 7 of 9
#6 Create Matching Categories with your Joomla Category Manager.
To build your website, first you create categories, then place articles inside of categories. We will now build the category structure for the Create a Secure Website dot com website:
Website: Create a Secure Website (9 categories)
1 Use a Linux Computer
2 Create a Secure VPS
3 Site Setup
4 Site Appearance
5 Site Content
6 Site Navigation
7 Create Custom Modules
8 Site Promotion
9 Site Management
The numbers in front of the names help keep the categories and articles organized. Creating all 9 categories takes only a couple of minutes.
Go to Content, Categories and click New. Type in the Title of your first category. Then copy paste a short description into the workspace (using Control plus V for paste in the popup window). Select the text and change the font size to 14.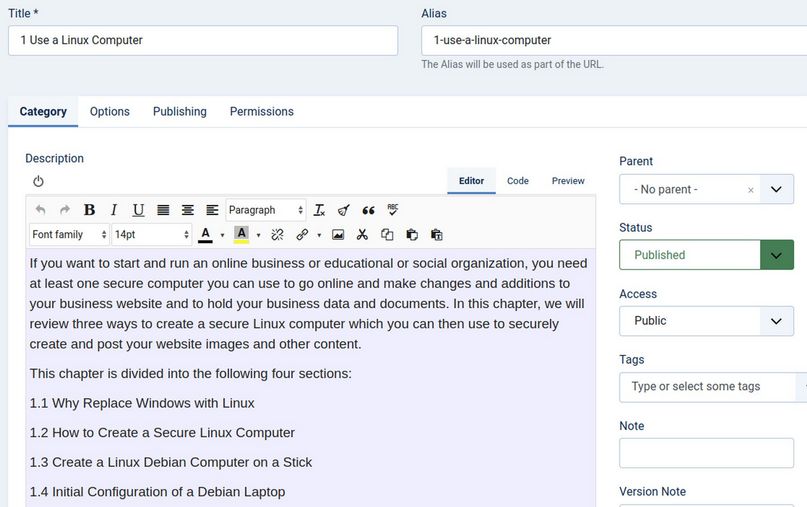 Then click Save and New to add the remaining categories.