Google and Bing search engines have terrible records when it comes to user privacy. They data mine and sell user data to advertisers without users consent. Even worse, they do not show accurate search results. Instead, they censor alternative points of view and shadow ban websites that criticize governments and large corporations. Duck Duck Go, announced in March 2022 that they will also start censoring their search results. Startpage also censors results because they use the Google Search engine. Therefore, if we want balanced search results that list both sides of a debate, we need to replace Google, Bing and Duck Duck Go with alternative search engines. Four good search engines to consider are Gibiru, Search Encrypt, Mojeek and Brave Search.
Gibiru… The Private Search Engine Gibiru search is that it qualifies as a "private search engine." This style of search tool has become much more popular in recent years as Google's sins have accumulated, and have then been made public. The idea behind most of them is to offer ways to search the web without giving away personal data (or at least having the chance to consent to any data usage).

The Gibiru search engine bills itself as "uncensored anonymous search". When users search for terms using Gibiru search, the content of their searches is not logged or linked to an IP address. So there's profiling individual web users. Gibiru doesn't sell any information to third parties. When you submit a Gibiru search, you'll see "all results" and "uncensored" options. The uncensored option lets you see all results that won't appear in Google searches.
To install Gibiri on Libre Wolf, open the browser. Then go to Gibiru.com. Then click Add Gibiru to Firefox (Libre Wolf is based on Firefox). Then click Add to Firefox. Then click Continue to Install. Then click Add. Then click Okay Got that. To make it the default browser for Libre Wolf, close and restart Libre Wolf. Then click Open Menu, Preferences, Search. Change Default Search engine in the drop down to gibiru.com. Then open a new tab and do a search.

Mojeek
This is a true search engine meaning that it does its own "crawl" of websites on the Internet rather than using the crawl results of other search engines. Mojeek doesn't implement any kind of specific user tracking. IP addresses are not recorded, instead the IP address is replaced with a simple two letter code indicating the visitors country of origin. By doing this, Mojeek removes any possibility of tracking or identifying any particular user. Like Gibiru, Mojeek has a Firefox extension to make it easy to install on either Firefix or Libre Wolf. To install Mojeek on Firefox, open your Firefox browser and go tohttps://www.mojeek.com/support/browsers/firefox.html
Click on the three dots as shown. Then click on Firefox Preferences, Search and use the drop down to change the Default Search Engine to Mojeek. Then open a new browser tab and do a search.
Search Encrypt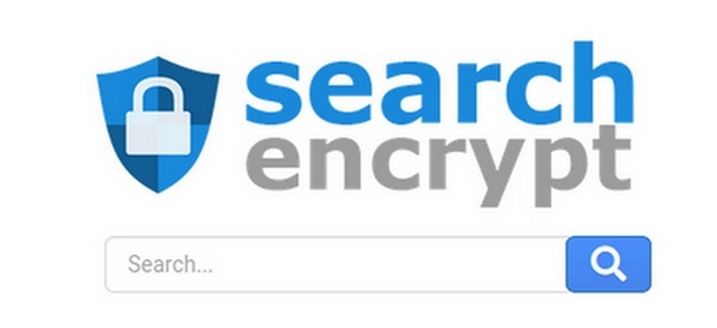 Search Encrypt is unique since it uses localized encryptions with Perfect Forward Secrecy or PFS. Thanks to that, your data and session key will remain safe even if your private key gets imperiled.
Like other private search engines, this one obtains results from partners (which may censor results). But it then deletes the search terms after your browsing session. Also, it refrains from showing targeted and keeping sensitive data. Search Encrypt useful for seeking out news and maps.
https://www.searchencrypt.com/home
Brave Search
Brave is also a true search engine meaning that it does its own "crawl" of websites on the Internet rather than using the crawl results of other search engines. Brave Search is the world's most complete, independent, private search engine. By integrating Brave Search into its browser, Brave offers the first all-in-one browser / search alternative to the big tech platforms. Brave Search is ad supported and, unlike other search providers, our ads adhere to the principle of privacy-first. Brave Search is also available in other browsers, at search.brave.com. Just add this URL to the Search Preferences.
Brave is also not available in the Debian repositories or their software manager. To install the new version of the Brave browser with Brave search on Debian 11, open a terminal and expand the screen so it takes most of the height of your desktop screen. Then open an existing browser and copy paste the commands for the stable browser from this link: https://www.linuxcapable.com/how-to-install-brave-browser-on-debian-11/
Here are the commands:
sudo apt update && sudo apt upgrade
then
sudo apt install apt-transport-https curl gnupg software-properties-common -y
then
sudo curl -fsSLo /usr/share/keyrings/brave-browser-archive-keyring.gpg https://brave-browser-apt-release.s3.brave.com/brave-browser-archive-keyring.gpg
then
echo "deb [signed-by=/usr/share/keyrings/brave-browser-archive-keyring.gpg arch=amd64] https://brave-browser-apt-release.s3.brave.com/ stable main" | sudo tee/etc/apt/sources.list.d/brave-browser-release.list
then
sudo apt update
then
sudo apt install brave-browser
Type Y, then press the enter key to proceed with the installation. To put the Brave Browser on your task bar, go to Internet, Brave. Right click and click Add to Panel. I do not recommend using Brave as your default browser. Instead, I recommend the Debian version of Firefox.
To add the Brave Search as the default search engine for the Chromium browser, click Setting, Search Engine, Manage Search Engines. Then click Add. Three boxes will appear. For Search
Engine, type: Brave Search. For Keyword, type search.brave.com
For Query URL, copy paste:
https://search.brave.com/search?q=%s&source=web
Then click on the three vertical dots and click Make Default. This will add it to the default options and make it default. Then Open a new browser tab and do a Brave Search. . You can also set brave search as your Home page in Preferences with
Congratulations! You now have four better search engines! Good bye Google! And Good Riddance!